Links to products featured on RecycleScene are affiliate links. Make a purchase of recommended products on our site, and we get a small percentage of affiliate commission to maintain our site. Thanks!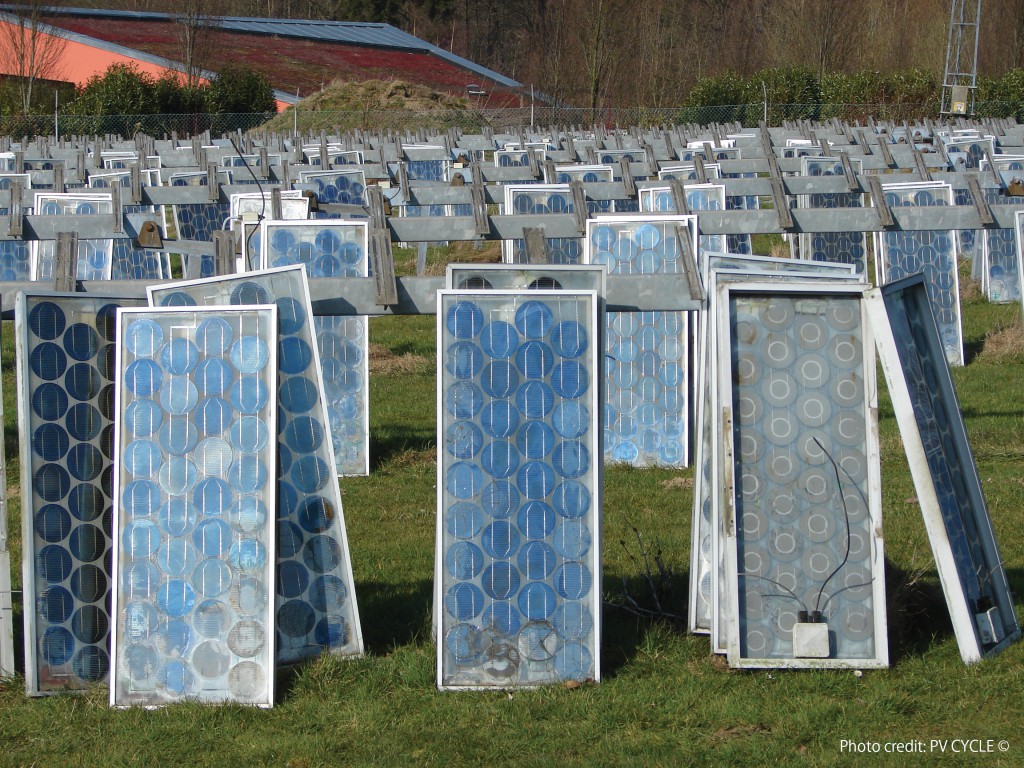 Solar panels provide a way to harness the clean, renewable heat energy of the sun, but producing and recycling them poses unique challenges.
By end of 2011, 5 million tons of photovoltaic (PV) modules had been installed in Europe alone and will enter the waste stream in the next 10 to 30 years. Because of the drastically changing legal and economic market conditions the PV sector is experiencing across the world today, the recuperation of such panels is a topic that will be at the center of the debate in years to come.
PV CYCLE was founded in 2007 as a voluntary initiative, well in advance of EU legislation that will require photovoltaic panel producers to recuperate their electrical and electronic equipment in the 18 months to come. Today, the association represents more than 250 European and international PV companies. In 2011, it recycled more than 1400 tons of PV waste and from January to August 2012 alone, already more than 2,700 tons.
PV CYCLE is the only pan-European non-for-profit association ensuring the collection and recycling of all types of photovoltaic panels. PV CYCLE has recycled more than 6,000 tons of PV modules in only two years!
PV CYCLE is engaged every day in attracting new collection and recycling partners and enlarging the number of companies that benefit from its service. The system already represents 90% of the entire European PV market and is working thoroughly to tackle the growing PV waste stream.
Through its more than 260 collection points, PV installers and end-users dispose of their photovoltaic modules in special containers from which the panels will be picked up and sent to a European recycling plant. All PV CYCLE services, including an on-site pick-up for large quantities and recycling, are free-of-charge for the module owner. Nowadays it is possible to recover up to 80% of the incoming weight and 95% of certain components, depending on the type of PV module. Precious metals and rare earth materials are also recovered through the process.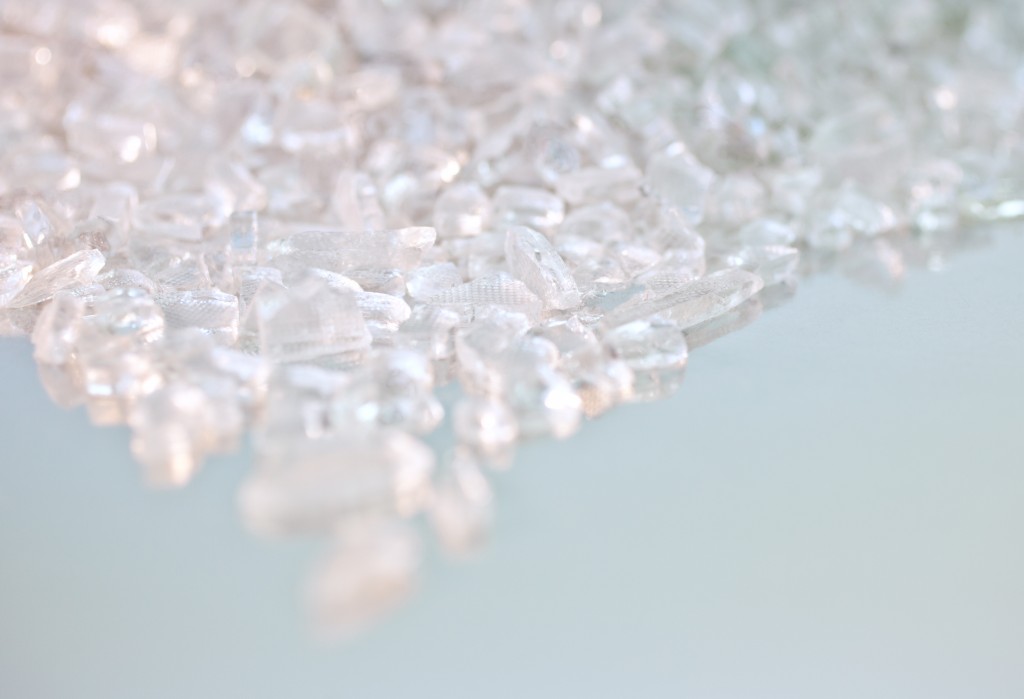 In the U.S., incentives for installation of solar panels started in the 1970s, and only recently were federal tax credits for installing solar panels made available. Most industry experts agree that setting up photovoltaic recycling infrastructure is a solid long term plan.
BioSolar is notable as the first company to introduce a new dimension of cost reduction by replacing petroleum-based plastic panel components with durable bio-based components.
In California, there are proposed regulations that would add used solar panels to the broad category of e-waste, which now includes batteries, CRT monitors, and some electronics.
A group of researchers from Yale University is also calling for an international policy on the recycling of rare specialty earth metals critical in the production of thin-film solar cells and other technological devices.
Visit pvcycle.org to explore the world of PV recycling. The future is Double Green!
Images courtesy of PV CYCLE. Thank you to Pia Alina Lange for contributing to this article.
Links to products featured on RecycleScene are affiliate links. We try and only feature products that close the recycling loop. Make a purchase of recommended products on our site, and we get a small percentage of affiliate commission to maintain our site. Read more in the Terms of Use & Disclosure link in footer. Thanks!